Dakota High School
Senior All Night PArty

About the SANP

The Senior All Night Party (SANP) is an event hosted by the parents of seniors . It is a separate event from other school organized functions led by Dakota's Senior Class Advisors.

Contact Information for SANP:

2019 SANP Chairpeople:
Sian Lyons
586-876-4853



Information about the 2018 Senior All Night Party (SANP)
YOU DON'T WANT TO MISS A NIGHT TO REMEMBER……FOOD, CASINO, MECHANICAL BULL, GAMES, INTERACTIVE GAME SHOW, ETC.
Location: Dave & Busters
Date: June 10th
Time: 10:30pm-5am
TICKET PRICE for SANP: $80 pre-order (Deadline to receive this price is 12:00 PM on June 8th)
Price the night of the event: $100 - cash only at the door. Must bring a permission slip signed by both parent and student to allow entry. No exceptions!!
No Refunds!
Deadline to pay with a check is June 1st.
Deadline to pay with cash or through PaySchools is 12:00 PM on June 8th. Permission slip and PaySchools receipt MUST be brought in to office or emailed to
www.dakotaseniorallnightparty@gmail.com
by 12:00 PM deadline.
Permission slips can also be found in the DHS main office, or here
Permission Slip/Order Form
Permission slips can be returned in the DHS main office or at any SANP Information Table/Event
.
PaySchools Link to purchase SANP tickets:
PAYSCHOOLS LINK IS CLOSED. TICKETS CAN ONLY BE PURCHASED AT THE DOOR
NOTE: 2018 LAWN SIGN AND T-SHIRT ORDERS ARE NOW CLOSED. YOU WILL BE CONTACTED WHEN YOUR ORDER COMES IN.
If paying through PaySchools, you will need to print a copy of your payment receipt, attach to the order form of the items you are purchasing and send in the paperwork to the DHS office (Attn: SANP). Orders cannot be processed without the appropriate paperwork. You can also email the documents to www.dakotaseniorallnightparty@gmail.com
To volunteer to help at the SANP, signup genius , please click or copy the link below. SIGN UP IS NOW LIVE FOR 2018!
https://www.signupgenius.com/go/10c0845a8ae2ca4fa7-senior
SANP Parent Meetings


- Meetings
ALL parents are welcomed and needed. We want to make this a night to remember for our seniors. Please come and help us plan!
(All meetings begin at 7 p.m.)

NEXT MEETING:
5/8/18 Atrium - SANP Committee Meeting
Look for SANP table at school events - Play, concerts, etc.

Stay in Touch
Join the SANP on Facebook!https://www.facebook.com/Dakota-Senior-All-Night-Party-2018-459328787793514/
*Not on Facebook? Get email updates by contacting Suzanne Markwood suzmarkwood@yahoo.com

SANP Events and Fundraisers
Powered by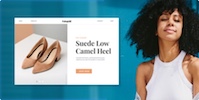 Create your own unique website with customizable templates.